NEXXT – 2.5 PM filtering for houses and appartments
The LUNOS Nexxt – all features at the highest level
The Nexxt is a decentralized heat recovery unit that combines the advantages of centralized and decentralized ventilation and, at the same time, one of the quietest units that currently exist in this class. With this, several rooms can be covered with only one device. The Nexxt achieves a heat recovery rate of up to 90 percent. The heat transfer is affected by a crossflow heat exchanger or, optionally, by a counterflow heat exchanger. The power consumption starts at 5 watts and airflow levels of more than 90 m3/h can be achieved.
The Nexxt is topped off with a completely new operating concept. Placed behind an elegant screen, the control, when operated, provides clear but subtle feedback with backlighting. By default, the Nexxt is controlled via humidity or temperature sensors. It is installed directly in the outer wall. Both a surface-mounted and a flush-mounted version are available. The well-known 160 wall-tube is used for the duct to the outside.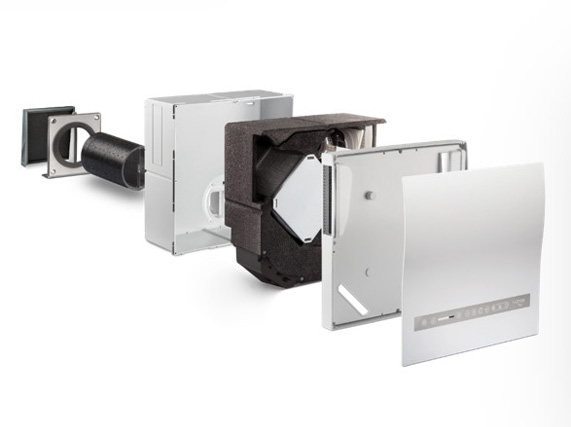 Functions
Airflow levels adjustable: 0-90 m³/h
Automatic: Activated by the humidity-temperature control
Summer mode: The humidity-temperature control automatically switches the fan down to a lower step
Anti-freeze function: The airflow level is reduced to prevent freezing the heat exchanger
Filter change indicator
Technical data
QUIET
Low noise level thanks to EC technology.
Efficiency
Thanks to its very low power consumption, the Nexxt is very energy-efficient.
Heat recovery & control technology
The integrated control is equipped with humidity-temperature sensors, even the standard version of the automatic control ensures efficient ventilation with humidity protection. Optional sensors such as the CO2 sensor can be integrated or connected with EnOcean wireless technology.
SLIM
With an inner screen size of 510 x 510 mm, the fan remains a stylish element of home technology. The total depth of 240 mm can be lowered up to 67 mm into the outer wall.
The Nexxt-housings can be used universally
Developed for the outer wall, the fan can be installed in the surface-mounted or flush-mounted version. The flush-mounted version requires a wall thickness of at least 240 mm.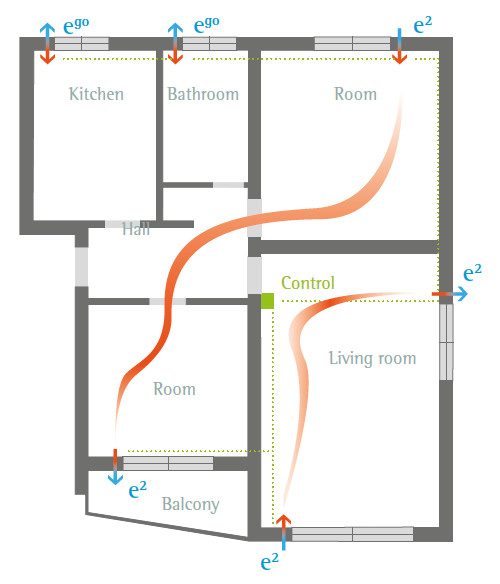 Address
31 Bangwaek 104, Bang Waek Road
Phasi Charon District, Khlong Kwang
Bangkok, 10160